Advisory, Engineering and Construction Company
Established in 2017 | Subsidiary of NASDAQ listed company with a 110+ year old presence in Science & Technology Sectors.
We have 40+ employees in India and 800+ employees as a group across the world.
Our customers are among the top 6 fortune 500 group of companies.
Conceptualizing and developing world-class R&D and Manufacturing facilities across varied sectors such as Life Science, Engineering and Technology sectors, for the well-being of future generations.
Our expertise is to provide an integrated platform for the development from Strategic Advisory to Design and Build.
Sector Expertise : Pharmaceuticals, Biopharma, Healthcare, Petroleum & Petrochemical.
Be a highly trusted, respected and an internationally preferred – global engineering partner, laying a foundation for a new world of discoveries, scientific solutions and engineering marvels.
Offer an enriching integrated engineering platform to our client partners that harness the advanced technology tools and solutions, guiding them to conceive new age, world-class projects and assisting them for on-ground development.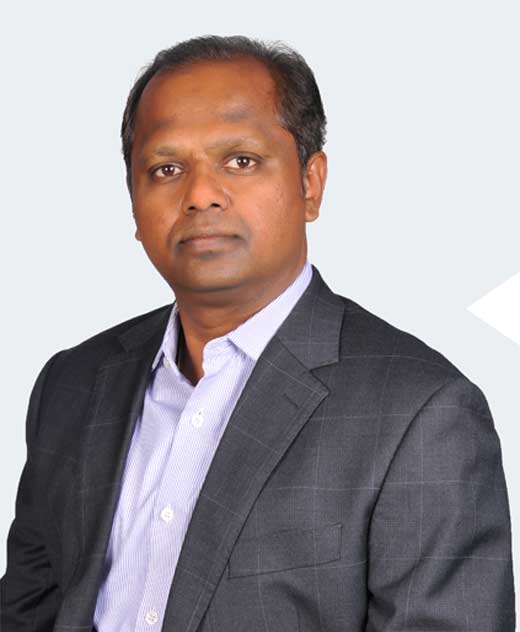 Satish Hiremath
Managing Director

Satish Hiremath is Managing Director of Koncepo and has served in this role since Aug 2017. The formation of Koncepo is an amalgamation of youthful vibrance who have rich experience in Real Estate, Capital, Science and Engineering are the key constituent of Koncepo's birth. Satish has played a critical role in setting up Koncepo operations and responsible for leading Koncepo business operations. He played an active role in developing a strategic vision for Koncepo and call for on-the-ground leadership capabilities by building teams, products & solutions, brand and customer base in order to create sustainable top-line and bottom-line.
He has over 25 years of experience in Life science, petroleum and high-tech domain infrastructure business space in highly competitive regional, national and international markets. Hands-on knowledge and experience in setting up and managing businesses involves in developing large scale Life-Science clusters associated with discovery, development and commercialization of Pharma / Biotech products. Involved in many asset due diligence, acquisition and development activities in Pharma/Biotech R&D and manufacturing sectors.
He has held very senior corporate management roles in Science, Engineering & Technology sectors with NYSE listed companies. Prior to joining Koncepo, he was the Executive Director at Alexandria India's operations taking care of Business Development, Leasing, Science, Engineering & Technology activities. Participated in the Board for three SPV's to provide strategic vision for ARE's business growth in India.
Satish started his career in Sales & Marketing, and received his Engineering degree in Electronics and Communication from Karnataka University, India. He is an Alumnus of Cambridge Judge Business School. Mr. Hiremath currently serves as Board of Director in Koncepo and I2SL India chapter.